Last updated on January 22nd, 2019
Back To School Hacks – Tips To Make Life Easier
Summertime is all about lazy days, sunshine, delicious smoothies (like fizzy watermelon ones) and a general sense of ease. And then August hits and insanity for moms begins. Planning, prepping, lunches, routines. Life does what feels like a 180. To stay organized (and sane) you've got to be on your "A" game. And that's why back to school hacks become crucial for any mama bear.
Advertisements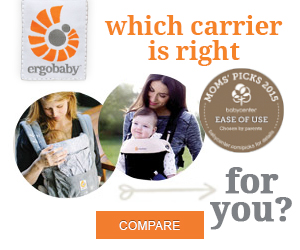 While some people love September and the kids heading back into routine, others dread the sheer craziness of getting out the door in the mornings with kids.
Between breakfast, after school snacks, bath time and clothes, the mama job becomes more chaotic than ever.
Advertisements
But what if I told you that it was possible to reduce the day to day chaos? GASP!
While most people dread coming back to reality, I personally don't hate it (though I do miss the summer sun and the laidback feeling it comes with!). I am an organizational person by nature and if there's one thing I've learned it's that staying organized keeps you sane.
So, save yourself the insanity this year, plan in advance and rock some of these back to school hacks to make the routine just a little smoother!
Make Ahead Breakfast
One of the biggest causes of eye twitches in my opinion is getting the kids fed, dressed and out the door in a non-crazy time frame (surely ninety minutes is plenty!).
But sometimes you just have those days. While I actually do attempt to cook a full breakfast in the morning (normally something simple like this omelet and fruit) some days it just won't happen.
Which is why this is the best of the back to school hacks:  make ahead breakfasts.
We rock these recipes a couple of times each week. And while chia pudding and overnight oats take some time the night before (about four minutes) there is always, ALWAYS a stash of pancakes and muffins in the freezer.
A healthy breakfast is HUGE to me so grabbing regular cereal or a poptart isn't an option. Make up big batches and store stuff in the freezer or make them for the next couple of days. Then you have something super speedy to rely on and you know it's healthy.
 
Activities
Extra curricular activities for kids are amazing- but it can make life a bit insane. I am a big believer in allowing each kid one activity and then rocking one as a family throughout the week.
My issue with activities is for team sports there's practices + games and it can add up to running around 2-3 times per week per kid.
Thankfully, all our daughter's activities right now are just one day. So, both her and her sister get one activity (gymnastics for baby bear and swimming for baby cub). If we can swing these things on the same day and time- awesome, perhaps we'd add more.
But be smart with your schedule. Having something every single day of the week is a fast way to burn out. Start small and if you find it feasible add more.
Dinnertime
Dinner is another reason moms hate the routine craziness. Between working full time and kid's activities dinner should just magically appear on the table, right?
When it comes to back to school hacks I am all about prep and fast meals on this one!
Throughout August I do a bit more meal prep and begin to stock my freezer with meals I can just defrost.
From there, I rely on meals that can be cooked in under thirty minutes (like the recipes in my busy mom's cookbook). Simple is best on this front and I am all about simple and easy.
Pick two days in the week to cook off grains (rice/quinoa) and protein (chicken/beef) and you are good to go!
Backpacks Into The Car The Night Before
When it comes to back to school hacks this one is huge to me because I despise scrambling in the morning. So, all backpacks, homework, blankets etc. need to be packed and placed into the van before bedtime.
This saves you forgetting a zillion things in the morning. Or, to be honest, not being able to freaking find them and spending thirty minutes searching.
Emergency Car Bag
In the wintertime life gets even more hectic with the amount of gear needed to get out of the house! Keep an emergency bag in the car at all times.
I personally keep extra hats, mittens, indoor shoes, extra pants, sweaters, wipes, diapers and whatever else I can cram in.
This way, if you leave the house without something, it's probably not the end of the world.
Even outside of the winter though, extra clothes are always a good idea!
Get Up Five Minutes Earlier
Yes, I know, everyone despises hearing this #sorrynotsorry but if you get up just five minutes earlier, you have time to pee, pour coffee and get dressed before the chaos begins. It's well worth it!
Packing Lunches & Prepping After School Snacks
This one just comes down to being prepared and planning. Keep extra bars, balls and muffins, in the freezer for easy after school snacks.
Remember that when it comes to lunches, kids don't need full meals (like chicken stir-fry). Most kids (especially younger ones) like random snack foods.
So, some veggies and hummus, nuts/seeds, wrap with avocado etc. remember, simple is always best! Grab a Bento Box and fill it up (if you need more clean & nontoxic lunchbox ideas check out my favorites here!)

Note: these lunch boxes can also be found at well.ca
Don't forget to pin these back to school hacks
Remember, getting back into a routine is never easy. Give yourself a few weeks of adjustment and tweak where necessary. The day to day stuff takes time but with a little planning and some foresight on the back to school hacks, your schedule can be a little less chaotic.
But let's be honest, we're moms, so there's always going to be a little chaos!
(Visited 7 times, 1 visits today)