Last updated on February 1st, 2019
Why My Daughters Don't Drink Juice & 4 Juice Box Alternatives
Even before I was pregnant I knew I was going to be that mom. You know, the crazy health one who gives her babes kale (this is how you prep kale by the way), turmeric and bone broth. The truth is, one of my highest priorities is to keep my girls healthy. Not just through cold and flu season but truly healthy- to boost their gut bacteria and stay fueled.. and juice just doesn't do this. And while most moms know this, most of us are a bit confused as to what we can replace juice with! So I thought I'd share four of my favorite juice box alternatives.
Advertisements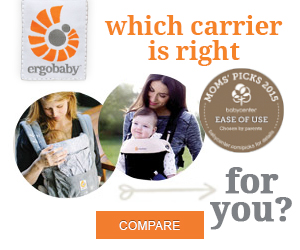 Long before my health journey concentrated juice was pretty much my staple. I'd stock up on bunches of the frozen cans and that's pretty much all I drank.
Once I started changing my habits and switching to drinking more water (here's some tips on how to drink more water) I naturally cut back on my juice habit- with the exception of adding alcohol 😉
Advertisements
Now-a-days it's a pretty rare occurrence for me to have a glass of juice. My taste buds have shifted so much that it tastes horribly unnatural to me. Top off the funny taste with the insane sweetness and it's just not my thing.
The truth is, my girls really have no need for juice. It provides absolutely no function to them.  The truth is, juice is simply excess sugar- and the last thing little ones need is sugar!
The truth is, juice is simply excess sugar- and the last thing toddlers need is sugar!Click To Tweet
There's a reason that dentists don't advocate for juice boxes and it's because it rots their teeth. Sucking a straw full of sugar directly into the tooth pockets doesn't exactly help build strong enamel.
From my perspective, juice (the excessive sugar in juice) suppresses the flora in the gut and weakens the immune system. Thus, it's pretty pointless to me.
And while watering down your kids juice is obviously a much better option, to me, it's still excess and unnecessary sugar.
When people realize that my toddler doesn't get juice boxes (actually, she has no idea what they are), many question how I keep her hydrated. The honest answer is my daughter just drinks water (seriously, she drinks plain old water. Lots of it. Because she's used to it). But there are a few other options and juice box alternatives!
Below are four juice box alternatives to focus on keeping your kids hydrated AND healthy!
Homemade Chilled Tea
My daughter refers to this as her "special tea". Mainly, because I drink homemade kombucha which I told her was special for mommies.
Grab a bag of your favorite fruit-y tea and make some chilled. If you opt for loose leaf tea (here's my favorite brand by the way) you'll even get a bunch of health benefits (check out these benefits here).
My daughter adores her special tea and it's come to be a "treat" for her.
Coconut Water
My two year old actually has coconut water every morning. She loves the stuff! This is my favorite, non-juice option in the summer months because it replenishes electrolyte balance also.
Fair warning though- coconut water, when not used to it, can have a laxative effect. So start off small (like half a cup) before downing a whole carton. I like the brand Thirsty Buddha (which you can get at Well.ca) because others for some reason unknown to me, add in sugar!
Flavored Water
Of course this made the list! It's so simple and easy to customize to what your toddler likes. Grab a huge jug and add in fruits and herbs (I love strawberry mint, pineapple cucumber or straight up blueberry). Let it sit for a day or so and enjoy. Not only does it keep your little one hydrated but it can be as potent as you want it to!
Smoothies
I am a sucker for green smoothies (check out this mango orange one). Not only do they keep you hydrated but you can fill them with so many awesome nutrients. They're perfect in the summer because they taste delicious (like this amazing watermelon slushie!) and they're nice and cold to stop you from overheating. Smoothie are amazing juice box alternatives because you can customize them however you like!
But what about the box you say? I'll give a point on this, having a juice box is much cooler than your regular old cup…which is why they make reusable ones! This site has them too.

Not only do they look awesome but they're also better for the environment too.
The truth is, juice boxes are simply not necessary for kids. I'll be the first to admit that they're easy, but it doesn't have to be your go-to. There are much better (healthier) ways to hydrate your little ones than sugar water.
Don't forget to pin these juice box alternatives!

While juice boxes are convenient they're not exactly health promoting (yes, even the organic ones!). instead of plying your toddler with sugar, opt for these healthy, delicious and simple juice box alternatives to keep them hydrated.
(Visited 551 times, 1 visits today)
Advertisements