Last updated on January 2nd, 2019
Eight Reasons To Cloth Diaper
For myself, choosing to cloth diaper was a no-brainer. But for some, the decision is a hefty one. When I first told people I planned on using cloth diapers I got facial expressions ranging from confusion, repulsion, disbelieving and people blatantly questioning my sanity (you can check out these myths and how wrong they are here!).
Advertisements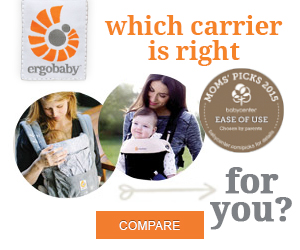 But truthfully, cloth diapers have been absolutely amazing for our household and even my hubby (a non natural folk at all!) boasts about them to friends.  
Environmental perks, no diaper rash, cute, easy, simple. I'm pretty sure there's no problem cloth diapers can't solveClick To Tweet
Advertisements
So below are the top eight reasons I LOVE cloth diapers. 
Reason #1 They Are So Friggen Cute
Honestly, have you ever looked at a cloth diapered baby bum. It's freaking adorable! They are huge and squishy and so so cute. The diaper covers they have now come in so many different prints that they're a fashion statement all in themselves! 
 We fell in love with both Grovia and Applecheeks diaper covers!
Reason #2 They're Easy To Use
There is a common myth that cloth diapers are really hard to put on. However, my cloth diapers are snaps. That's it. Just snap the buttons and you're good to go. I'm sorry but your "it's too hard" comment seems out of place if you can't handle buttons 😛 You can check out just how easy they are in the video below!
They're super easy to use but here's a few tips on how to use cloth diapers and  tips and tricks on mistakes to avoid that I learned along the way!
Reason #3 They're Cheap
If you're planning on having more than one child cloth diapers are ideal. It seems like a lot of money upfront (and it can be) but it's nothing compared to disposables for two three or more babes!
My daughter was beyond hydrated as a babe and until her first birthday still went through 13+ diapers per day. If we were using disposables the cost would have been insane.
Reason #4 They're Better For The Environment
There is no denying that disposable diapers take up far too much space in our landfills and take lots of time to breakdown (due to the chemicals in there to absorb). Cloth diapers are one small way families can make a difference.
While I admit this wasn't a huge factor in my decision making, after seeing how any diapers Baby Bear went through each week (by six months she hit 95 diapers?!) I really started to appreciate it.
Reason #5 They Make It Easier To Potty Train
Since cloth diapers don't "pull" the fluid away from the baby they are immediately aware that they are wet. Most babes dislike being wet and thus are easier to potty train. 
Side note: my babe is not yet potty trained so this point is from friends experience. However by thirteen months Baby bear learned to sigh "potty" and would use the sign every time she peed so that she would be changed immediately.
Update: Baby bear decided herself not to wear diapers just before her second birthday (this was not my plan at 9 months pregnant haha) when she announced "no diapes mama". By 2.5 she was fully potty trained even through night time.
Reason #6 Cloth Diapers Are Chemical Free
This is a personal preference and I aim for a more holistic home. Disposable diapers have so many creations in them to trick babies into thinking they're dry. Aside from the fact that I don't think babies should think they're dry when they are not, the fragrance alone of disposables can cause a lot of irritation to babes new noses (and to my nose as a hyper-sniffer!). You can easily make your own wipe spray or disposable wipes.
Reason #7 Cloth Diapered Babes Have Less Rashes
Diaper rash can easily get out of control. Which is why most moms use a cream or a powder each and every change. With cloth diapers, you rarely need either. I personally put diaper cream on Baby bear maybe once per week.
I think part of this is due to the fact that cloth diaper babes are changed more frequently (again, they hate being wet) and the other part is the chemicals in the disposables causing sensitivities. Regardless, I'll take a rash free bum any day!
Reason #8 They're Super Absorbent
While cloth diapers may not pull wetness away, they are super absorbent! And if, like Baby Bear, you need a bit more absorbency, there are all sorts of liners and pre-folds you can opt for.
I think it's obvious that I love cloth diapers. But, like most of my choices, they aren't for everyone.
Don't forget to pin these Cloth Diaper Perks!
If you're still on the fence about going cloth check out my blog Debunking Cloth Diaper Myths as well as two great resources: Getting Started With Cloth Diapers and Cloth Diapering 101. 
What's your favorite perk of cloth diapers?
(Visited 272 times, 1 visits today)