Last updated on January 15th, 2018
Activity Guide For 14 Months
As mamas, we're constantly questioning if we're doing enough. If we're giving our babes enough activities and truly challenging them. So I thought I would create this activity guide of all the things Baby Bear does and how she's learning in the hopes of simmering other mamas developmental concerns.
Advertisements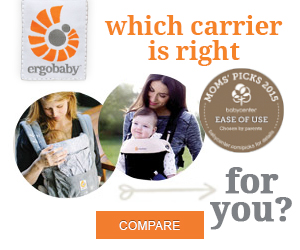 As a first time mom, I most definitely question everything. I am so paranoid that my daughter isn't doing everything she should be at each stage. And it seems whenever we have play dates, the other babes are doing completely different activities!
Many months have gone along the lines of "is she developing properly?" or "should she be able to do this yet?" which gets me right into a panic. 
That said, each month is a new milestone for Baby Bear and I love it! Every month that passes she learns something new that just blows me away. 
What I've learned from this lovely mental banter, is that every baby develops a bit different than the next and one activity guide most definitely does not work for everyone. What you play with at home may not be what others have access to and thus their activities are different.
When it comes to parenting, I like to take a bit more of a natural approach (go figure right?!). this means that we don't baby gate our daughter (read why not here) and that we don't have a lot of electronic or fancy toys.
We do however have and make use of basic activities like books, coloring (okay I color and she stares at me) and throwing balls.
I am most definitely not  crafty mama either and so many of our "activities" are just regular tasks. Personally, I enjoy that our "toys" and "games" are just daily tasks as I think it helps babes learn about day to day life and practical skills – which is what you'll find in this activity guide.
Activity #1 Carrying Objects
Baby Bear loves to walk around carrying toys from one spot to another. I love this because it teaches her balance and how to put things away. She just started walking (the day she turned fourteen months actually!) so this is brand new for her.
Activity #2 Putting Lids Onto Containers
Baby Bear loves closing containers and figuring out which lids fit on which container. This "game" is included in the activity guide because I think it helps improve her problem solving skills as well as her dexterity (fancy words for coordination!). There is definitely a lot of trial and error when this gets going!
Activity #3 Putting One Thing Into Another
My daughter will spend what seems like putting one thing into another. Balls into baskets, spoons into drawers really anything she can find (normally garlic and potatoes!) into containers.
Activity #4 Exploring & Finding Hidden Things
This is something you can do to help your babe and encourage their curiosity. I use empty egg carton containers and fill them with random things. She loves opening the carton, figuring out what's inside and putting it back in and closing it.
Activity #5 Cleaning Up & Putting Things Away
Baby Bear is just starting to understand cues like "go get your shoes" or "put this in the toy bin" so instead of me cleaning up her toys we clean them up together. This helps her learn how to clean and starts the beginnings of responsibility. I'm sure this will be a super long process but it's a start!
Activity #6 Cleaning Spills
This one isn't consistent yet but slowly baby bear is starting to wipe with a cloth and help clean.
Actually, she rather enjoys it and it's a great distraction when I'm working out to have her clean the gym mats!
Activity #7 Climbing On Couches & Chairs
This may not be activity guide material but it's kind of an exciting one! This one has been going on for a bit but now that Baby Bear is getting taller she understands it more. She has always been a climber so we find her on everything. Truthfully, this is great exercise to me and I love that she is so active… with supervision haha
Activity #8 Turning On & Off Lights
Learning about cause and effect is important for development and Baby Bear loves seeing the lights flicker. She will insist you spend fifteen minutes holding her so she can turn them on and off repeatedly..
Activity #9 Knocking
As I said, Baby Bear is beginning to understand commands and mimicking me more and more each day. This month she started knocking when at a door or window to get attention. We make this into a game by knocking in different ways, to a song or counting our knocks.
Don't Forget To Pin This Simple Activity Guide
I love watching my little one learn new things and thus, this activity guide includes some of my daughters favorites. One thing to note though is that each babe develops at a different speed. So if you're babe isn't quite loving some of the activities in this guide that's okay! Chances are they've mastered something else instead 🙂

(Visited 1,459 times, 1 visits today)