Postpartum Checkup – Tips From A Pelvic Floor Physio
When it comes to having kids, postpartum really is "the fourth trimester". While part of our society still believes that once you have your baby your work is over, and you can return to normal (HA), most of us know that this is far from the case. I am all about staying active while pregnant as well as strong  in order to prepare for labor. But the truth is, pregnancy changes our bodies and we need to work with our bodies to find a new "normal" – and the first step beings with a postpartum checkup!
Confession: prior to my first pregnancy, I had no idea that pelvic floor physiotherapists existed and really only saw my midwife for a typical postpartum checkup. To be honest, I didn't actually think much of my pelvic floor at all (which I obviously now regret).
Advertisements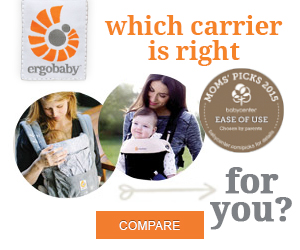 Like most women, I thought sporadically of doing a few kegal exercises and would sometimes try to stop my pee midstream to work those muscles. I was under the impression that after kids, leaking while jumping is probably going to be normal and that it would be something to just get used to.
Likewise, my postpartum checkup was more chatting about how I was feeling, checking my uterus and talking about any concerns I had.
Advertisements
Advertisements
It wasn't until I met a girlfriend who specializes in pelvic health that I really started looking into it. She actually blew my mind when she told me that leaking at any point is NOT NORMAL and can most definitely be fixed.
I learned that having a postpartum check up with a pelvic floor physio was the best way to get the ball rolling on rehabbing my body as well as learning more about the pelvic floor.
So, in order to further my learning, I met with a PFP (pelvic floor physio) after the birth of my first babe as part of my postpartum checkup and out of sheer curiosity.
I learned that I was mildly prolapsed- which is actually very common and nothing that can't be fixed- and that my pelvic floor was actually weak as all get out. She also re-affirmed that leaking post pregnancy can be fixed so long as I was willing to put in the time to work at boosting my strength.
Given I'm a pretty strong person, I was mildly outraged. But the more I thought about it the more it made sense. I had never looked at my pelvic floor as a group of muscles. I had never targeted them directly or worked to strengthen them.
So, it only made sense that between a lack of focus and the pressures of pregnancy, it was extremely weak.
So together my pelvic floor physio and I came up with a program to implement, went over the exercises, how to contract internally and other small day to day things I could do in order to both rehab my pelvic floor as well as strengthen it before my next pregnancy.
During my second pregnancy I got checked around 32 weeks and I went back again for a postpartum checkup after birth. Compared to my first visit I had improved immensely.
And the best part was that within ten weeks postpartum with my second, I had rehabbed enough that I could run and jump lightly without any issues.
After four months postpartum I could handle heavy impact as well as bunny hops without any issues of leaking.

And so here we are. I truly wished I would have known more about having a postpartum checkup with a pelvic floor physio prior to getting pregnant the first time.
So, in order to help others, I reached out to my local clinic (The Mama's Physio) and asked if we could set up an interview to help others know more about what I did not.

Pssst: Just an fyi that this blog post is suuuppper long. I wanted to really and truly give you the most information possible when it comes to your pelvic floor health. So, grab some coffee and settle in to learn!
Below is an awesome explanation of all the awesomeness a pelvic floor physio does! And while I went to mine (initially) for a postpartum checkup, going to one prior to being pregnant, during pregnancy or because you think something might be "off" is an awesome idea!
So, meet Ibbie! She works at the The Mama's Physio and was generous enough to break down, absolutely everything to help further some learning on your pelvic floor!
What function does the pelvic floor have on our every day life? What is its role?
The pelvic floor is one of the coolest muscle groups in our bodies – at least I think so.  Yes, yes, I know I'm biased! But really, when you consider everything the pelvic floor can do, it's pretty incredible.   The pelvic floor is a group of muscles that sits like a hammock slug across at the bottom of the pelvis.  It makes up part of our inner core and it plays several roles:
Supporting pelvic organs (bladder, rectum, uterus or prostate)

Allowing for a pleasurable sexual experience

Housing sphincters (circular muscles that open and shut) for normal bowel and bladder emptying

Acting as a sump pump to keep the pelvic area decongested

Expanding gradually to allow for physiological childbirth

Counteracting pressure generated from above the pelvis

And (along with 3 other important muscles of the core) providing a stable base for effortless and controlled movement of the rest of the body
What is pelvic floor dysfunction and what is it caused by?
Pelvic floor dysfunction is a general term we use to describe a situation where the pelvic floor is not able to play one of its roles.  If someone experiences leaking of urine or stool, or difficulty with urination, or chronic constipation, that may be due to a dysfunction of the pelvic floor muscles.  If a pelvic organ has moved downwards from its original place due to an unsupportive pelvic floor, we consider that a pelvic organ prolapse – also pelvic floor dysfunction. 
If someone experiences leaking of urine or stool, or difficulty with urination, or chronic constipation, that may be due to a dysfunction of the pelvic floor muscles- but it can be fixed! #pelvicfloor #knowledge
Click To Tweet
Other problems may manifest such as pain with sex, chronic problems with the hips, low back or pelvic girdle or a feeling of weakness through the core.   Decreased athletic capacity can be considered a result of pelvic floor dysfunction. And issues like urinary frequency or urgency are also often due to a poorly functioning pelvic floor. 
The reason why pelvic floor issues develop is multifaceted.   Pregnancy and childbirth is a biggie for a lot of women.   I believe (and there is research evidence to support this) that the way we birth is often a precipitating factor for pelvic floor dysfunction.  The expectation to "bounce back" after childbirth is also unrealistic and although we may feel great, doing too much too soon and in the wrong way can compromise the integrity of the inner core system.

Other major factors contributing to pelvic health problems are:
Alignment and posture – How do you orient your body against gravity? Is it causing greater pressure on the pelvic floor? Do you sit or stand in postures that close off the pelvis and the pelvic floor?

Biomechanics – What strategies do you choose as you move throughout your day? Are you reinforcing a non-optimal strategy or poor movement pattern day in and day out?

Breathing – Do you unconsciously hold your breath or breathe into your chest all the time?

Pressure – Do you suck in your belly in an attempt to have a flatter stomach or wear tight belts around your waist?  Are you in a sport where you lift heavy or have high impact day in and day out? Can your core and pelvic floor sufficiently counteract the pressure that is generated on it and if so, is it sustainable?  Do you struggle to maintain a healthy weight? Obesity is a major factor to consider when it comes to pelvic floor dysfunction.

Nutrition – Are you feeding your body, connective tissue and cells with nourishing healing food so that you are optimized on a cellular level? Remember – every organ and tissue in our bodies are made up of cells.  We can't expect to heal or be healthy as a whole if our individual cells are sick and not getting what they need to work.

Surgery – Pelvic surgeries such as c-sections, hysterectomies, prostate surgery, or any abdominal surgery have the capacity to change our connective tissue and fascial system.  There often needs to be work done on this system to ensure healing at deeper layers and mobile connective.

Genetics – It may play a role in who is more at risk for developing pelvic floor dysfunction.

Trauma – Car accidents, falling down stairs, birth trauma, sexual abuse or trauma…these things all certainly have an impact on the pelvic floor and can lead to persistent pelvic pain conditions

Heart-Mind-Spirit – I must say that there is a curious connection between the pelvis and our overall state of being.  Emotions and history can be "housed" in the pelvic floor.  Sometimes the pain or of a wounded mind, heart or spirit can manifest physically (as pelvic floor or some other physical dysfunction).  So sometimes the key to healing is to allow for an exploration of emotions-thoughts-beliefs in a safe non-judgemental space. 
Should everyone just do kegals or "stop the flow of urine" to strengthen the pelvic floor?
No.  While a number of people do have a truly weak pelvic floor that needs strengthening, others don't. Some pelvic floors are not technically weak but it may appear so because it is uncoordinated, or sluggish, or overwhelmed by pressure from above.  Then there are some people for whom tension, stiffness, and tightness is the problem.  You wouldn't want to do a bunch of kegels on an already too tight pelvic floor.
So it's important to assess the underlying causes before jumping straight to doing kegels (either during a postpartum checkup or, ideally before becoming pregnant).  Kegels have the potential to make a problem worse.   If kegels are in fact appropriate as a starting point to re-training the pelvic floor, then we need to make sure they're being done correctly and to also practice them in functional positions or movements.
What causes Diastasis Recti and can it be fixed post pregnancy/ during a postpartum checkup with rehab exercises?
There is a lot of great research that has come out in the past few years about diastasis rectus abdominis (DRA).   Traditionally, DRA has been considered a separation of the rectus abdominis muscle (i.e. the 6-pack muscle).   The focus was largely on decreasing the separation and bringing the muscles back "together" towards the midline.  Many women mistakenly believe that only once their DRA is "closed" are they healed.  
However, now we're now beginning to understand that we've been focusing on the wrong thing.  DRA is more of a dysfunction of the linea alba – which is the connective tissue that runs up and down the midline of the abdominal wall.  It is almost like a tendon to which all the layers of abdominal muscles attach.  The linea alba is a very important structure for providing stability to the core. It allows for forces generated during movement to be transmitted normally across the body.  When intact, it also helps to counteract increased intrabdomial pressure that's generated with things like lifting, sneezing, jumping, forward bending, etc.
During pregnancy, the linea alba must stretch to make room for the baby to grow. After pregnancy, it should more or less return to its original degree of tension within 6-8 weeks.  When this doesn't happen (and there are several reasons why) the linea alba remains thin, over stretched and kind of floppy. If you were to sink your hands into the midline, it would feel soft, squishy and lacking any tension.  As a result, the rectus abdominis muscles often sit further apart because the tissue in the middle lacks firmness and tension.   However sometimes, they don't sit further apart even though someone still has an overstretched linea alba.
So, the goal with healing a DRA is to restore the integrity of the abdominal wall by learning to tension to the linea alba. And a by-product of this process is that the rectus muscles, if separated, start to come back towards the midline…but not always. Sometimes they actually move slightly further apart.
I find a lot of women are more focused on the appearance of their belly than on function.  And I understand that that matters and is a legit concern.  However, physiotherapy is less about aesthetics and more about functional movement and strength.  If after addressing the DRA someone still has a pooch, there may be many reasons.  Skin may be overstretched and lack elasticity due to a huge belly during pregnancy.  Posture may be slouchy forcing the belly to pooch forward.  Someone's diet may be causing constant bloating and the gut to be unhappy.  Hormones that regulate metabolism may be all out of whack.  My point is that if your goal is to have a flat belly, first of all ask yourself why, and secondly realize there are many things you may have to look into to achieve that – DRA rehab being only one piece of the puzzle.
It is definitely possible after pregnancy, even years after, to restore normal function to the abdominal wall.  We have some clues during the assessment process that indicate if it will be a fast rehab or a slower process, but it is definitely very possible. 
Tip: learn to do a self assessment from my girlfriend in the video below!
What are the signs and symptoms of a hernia?
There are different kinds of hernias: umbilical, inguinal, femoral, hiatial…. They can manifest anywhere where there is a weakness in a connective tissue.  The most common sign of a hernia is a soft bulge in the tissues.  Often it's the only indication that someone has a hernia.  Symptoms may range from tenderness on palpation, to discomfort with certain movements, to an increase in the size of the bulge with heavy lifting, coughing or sneezing, to a feeling of heaviness or vulnerability in the surrounding tissues.
If someone is diagnosed with a hernia during a postpartum checkup, can this be treated with physio and exercise or is surgery absolutely necessary?
It depends on where the hernia is and the degree of it. If the tissue is merely thinning and there is no actual hole in the fascia, then physicians may not do anything about it or they may take a wait and see approach. If there is a little hole, it may not be large enough to warrant a surgery. However, if the hernia poses a risk of organs or structures becoming strangulated or systems being compromised, then surgery may be an option.  
As for physiotherapy, my question becomes: why this hernia and why this location? Could it be a problem of non-optimal alignment and poorly managed pressure?  I tend to think of hernias as a pressure problem.  A hernia is the body's attempt to dispel built up pressure. And pressure usually tries to escape from the weakest spot – whether that's the pelvic floor, front of the abdomen or via a hernia.  If we can change the way pressure is distributed through someone's system, which we often can, then physiotherapy can definitely help.  Side note: a pelvic organ prolapse in many ways can be thought of as a herniation of organs into weakened connective tissue.
Is leaking during jumping or sneezing normal? Can it be fixed?
No, it's not normal. And yes it can be fixed.  Please get that checked out.
How can prolapse be fixed or improved? How can pelvic floor physio help?
A prolapse is a caused by 3 things:
a) overstretched or torn suspensory ligaments that hold up the pelvic organs
b) pelvic floor laxity or weakness and
c) poorly managed intra-abdominal pressure. 
Once you have a prolapse, you always have it.  This is a hard truth for many women to accept.  However many women with prolapse are completely asymptomatic – they don't know they have one. 
My goal is to help women who do have symptoms get to the point where they no longer have symptoms.  I help women learn to manage their prolapse so that ultimately it's no big deal.  We do this through exercise, training the pelvic floor in the context of the whole body, and learning better ways of aligning, breathing and moving.  With proper training and follow through on recommendations, it's very possible that women with a prolapse can return to a high level of activity.  I have so much more to say on this topic – but for now just check out our blog.
What are three exercises to help improve the strength of the pelvic floor?
As simple as this sounds, breathing correctly can help to strengthen the pelvic floor.  The diaphragm is your main muscle for breathing and as it moves, so does the pelvic floor.  The goal is to have the pelvic floor muscles at an optimal length so they can move through full range of motion easily.   If a pelvic floor carries tension or is in a high non-relaxing position, then we have to lengthen first before we can strengthen.  We restore proper length through our breath.
Although they are not the be all and end all, kegels do have their place. I usually start with isolating this muscle group and teaching a woman to engage her pelvic floor and core in different ways and in different positions. She will learn to engage the muscles to different degrees and in a way that's coordinated with the rest of the core.
Lastly, I like squats – they are a great way to train the eccentric and concentric elements of the pelvic floor muscles. 
You can check out a few of my personal exercise recommendations for new mamas here.
What are some steps expecting mothers should take after birth to ensure their pelvic floor returns to normal?
Immediately after birth there are several things a mom can do (even prior to her postpartum checkup):
She should take time to allow her pelvic floor to recover and not overload it un-necessarily 

Perineal care (such as sitz baths) can help wounds heal better and minimize perineal pain.

Drinking plenty of water to stay hydrated during tissue healing is huge and, along with eating clean, helps avoid constipation.   Constipation is the pelvic floor's arch nemesis because it leads to straining and excessive pressure on an already stretched out pelvic floor. 

Gently contracting and relaxing the pelvic floor can help build the reconnection to those muscles. Ideally she's learned correct pelvic floor contractions prior to giving birth.

Once stiches are dissolved and it's safe to begin, massaging and mobilizing a perineal or caesarean scar can help keep the connective tissue healthy. 
My biggest recommendation is to get checked by a pelvic floor physiotherapist.  We provide a service at our office called the Post-Natal Pelvic Health Check-Up. We recommend that ALL post partum moms come in at 6 weeks post partum once they've been discharged by their midwife or OB.  And if you're past that window, still come in because it's never too late to get checked.  Having a proper pelvic floor and abdominal wall assessment will help you understand where you're at and teach you the correct strategies to recover well.  
What should people look for in a pelvic floor therapist?
This is a great question. I think it's important to have a pelvic floor physio who makes you feel comfortable, safe and cared for.  Healing ain't gonna occur if you're subconsciously stressed out by your therapist or don't feel heard and respected.   That connection piece is the biggest predictor of someone actually getting better.  
Knowledge and experience is nice to have but what you really want is someone who is to who is keen on learning and growing their skills.  It's easy to get stuck in a rut if we don't keep up to date with research or enrol in further post-graduate education.  If your therapist doesn't know the answer to a question, you want them to have the attitude where they make it their mission to find out.   Learning and practice is how we keep getting better at physios. I know that I'm a much better pelvic health physio now than when I first started out. 
Lastly, it's important to work with a physio who looks at the bigger picture. The pelvic floor exists in the context of the whole body.  It is influenced by many things above and below it – so the therapist should consider how the alignment, biomechanics, emotions, the nervous system, thoughts, etc., etc., etc., all affect the pelvic floor and vice versa.  
Any other tips or advice you'd like to provide regarding pelvic floor health?
Yes. I'm a big advocate of prevention. I really encourage all women who are pregnant to be pro-active and to have a PRE-natal pelvic health evaluation and learn ways to prevent incontinence, prolapse, diastasis recti tearing, etc (it's not always all about just the postpartum checkup!).  Even if you're not able to get checked prenatally, make it your mission to become aware.  There is so much great information out there these days that can completely alter the trajectory of your pelvic health.
I also wish to say that if you're living with persistent pelvic pain, or have incontinence or a bothersome prolapse, or some other pelvic health condition – don't settle for it.  Don't buy into the myth that it's just a part of your life now because you had a baby or because you're getting older.  I think that mentality robs women of their potential and their quality of life.  And it has to change.  Our healthcare culture needs to undergo a major shift in how it treats women and the messages women are told to just accept.  This is 2018 people, not the dark ages.
Also, I want everyone reading this to know that it's never too late.  Our bodies are incredible and adaptable. When we start engaging with our bodies in new and better ways, they will change for the better. It is possible to improve your pelvic health and achieve your goals or get pretty darn close.  At our office, we love coming along side women and helping them get there.

Please check out our website to find out more about how you can heal up, function well and live life to the full. 
If you'd like to learn about exercises for your pelvic floor, drop a note in the comments and let me know what you'd like to see!
Don't forget to pin all these tips on pelvic floor health, postpartum checkup and strengthening your body!
(Visited 35 times, 1 visits today)