Last updated on March 20th, 2019
The Best Non-Candy Easter Basket Ideas
It's no secret I'm a natural mama! This means that my daughter's do a lot of "learn as you go playing" (check out this activity guide for when my little one was only fourteen months old.. not a lot of store bought toys!). So, in my world, Easter is a time for family, friends and… chocolate? Not in my house. Instead I use these non-candy Easter basket ideas to make my daughter still get the celebration of Easter without the sugar high.
Advertisements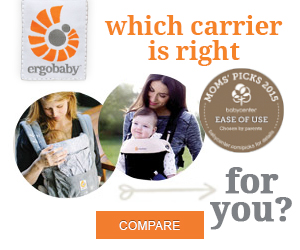 As a kid I remember mountains of chocolate surrounding the Easter Holiday's. Actually, that and an Easter egg hunt (that lead to more chocolate) is all I remember. However, at 2.5 years old, my daughter still doesn't get traditional chocolate (you read about her sugar free birthday here!) and this, there will be no buckets of chocolate. Instead, my game plan is on non-candy Easter basket ideas!
Instead, my game plan is to use her Ester basket to give fun, practical toys and gifts without all the sugar high craziness.
Advertisements
I'm not quite sure when a religious holiday turned into bunnies bringing chocolate, but a sugar overload isn't my idea of the perfect gift for my little one. Now, I've got nothing against indulgence, I love desserts as much as anyone else (check out these chocolate crunch bars here). I'd just like focus the Holiday or the theme of spring more than the sugar value.
However, I came under a lot of scrutiny when I announced Baby Bear wouldn't be in chocolate overload.And thus. these non-candy Easter basket ideas were born. Just because there's no chocolate doesn't mean I don;t have a game plan 😛
So how do I rock a fun Easter without all the sugar intake? Instead of a bunch of treats, I opt for some of these non-candy Easter basket ideas to give my toddler a fun but candy free experience.
Seeds
I'm excited about this as I think Easter (and Spring) makes for a great learning tool! Seeds are an amazing non-candy Easter basket idea and it's exciting to think that my daughter and I can plant together and watch something grow. Not only does this gift keep going but it'll help teach her to care for something and nurture something.
And check out how to start them off indoors if you're not a warm climate (I wish haha).
Gardening Tools
I'll get Baby Bear little gardening gloves and her own mini spade to help me plant the seeds.
A little watering can is also a terrific addition through from last year that can go horribly wrong 😛 Baby Bear mainly just poured water all over herself each day thinking it was hilarious haha
Coloring Books
Coloring books are great for kids to keep busy but also to learn dexterity and hand eye coordination. My little one loves sticker books so far but we're still working on coloring. At 2.5 she does enjoy the super large coloring books though.
Water Bottles
My girls can always use a new water bottle for school/day care! Heck, I can use a new one too haha. We have a wide range of them to be honest but mostly, my toddler likes to have one just like mamas so she has the one below. I love it for when we're together but obviously it's not a great choice for school.
Journal & Pencil
Keeping track of feelings, experiences, anything is a wonderful way for kids to let out their feelings in a positive way-  which makes for ideal non-candy Easter basket ideas. Assure your kids you won't read it and that's it's only for their eyes. Alternatively, if anyone has a budding author this is an even better gift!
Bath Bombs
Homemade bath bombs are a wonderful gift for kids (especially these sleepy time ones!). They're easy to make and gives bath time an extra bit of fun. There's a post coming soon on making them mini for kids but if you're struggling to make bath bombs in general check out this post on how & why you should learn! My daughter is actually obsessed with these dye free, shimmery pink ones!
Healthy cookie mix in a jar- they can bake with you
As I said, I love indulgence! I think giving cookies in a jar is an amazing gift because it's also time with you and learning about baking. My daughter loves these Cashew Pecan Cookies and baking is something we can do together so it's even better.
Puzzles
Stimulate their minds, give them a TV alternative and something creative all at once. I adored puzzles as a kick and I hope baby bear will too!
Hair Accessories
For all the girls out there, who enjoy doing their hair little elastics and clips are a wonderful way to fill a mini basket. My daughter loves getting new accessories even though it's a struggle to do her hair 😛
Skipping Rope
Easter marks the beginning of spring so little outdoor activities are a wonderful thing to include. If you have multiple kids get the long ropes and tell them to rock some double dutch!
Side Walk Chalk
Again, with the weather getting nicer and kids wanting to be outside chalk is a great way to get creative and to have fun! The large chalk sticks are wonderful for toddlers. though as the mom I totally end up doing most of the coloring!
Rain boots
This is the perfect time to get them something they need! And with everything melting rain boots will be a necessity. Rain boots are cute, encourage puddle splashing and outdoor play and thus make a wonderful addition to non-candy Easyer basket ideas!
An Experience
If you traditionally do actual gifts on Easter why not opt for an experience rather than an object? Gifts like a trip to the museum, a special lunch, an adventure park, a class are all wonderful ideas that they might appreciate more than the latest toy. Plus, it'll be time spent with you which is even better.
Don't forget to pin these non-candy Easter basket ideas!
There are lots of ideas you can use to make your Easter a little less sugar fueled. Once Baby Bear is older she will of course get some sort of treat in her basket along with her "gifts". However, these non-candy Easter basket ideas not only give kids a lot of fun but also stimulate development. Plus, without candy there are far less sugar crashes!
(Visited 3,987 times, 1 visits today)