Last updated on April 26th, 2018
15 Toddler Friendly Snacks
One of the most common questions I've received as a mom is "what do you feed her". Not because baby bear is abnormally large or small but because most moms get stuck wondering what to feed their little ones.  They rotate between the same old for snacks not knowing what else to go with and simply running out of ideas. I wrote a while ago about 9 meals my daughter loves but today I'd take a take different approach.
Advertisements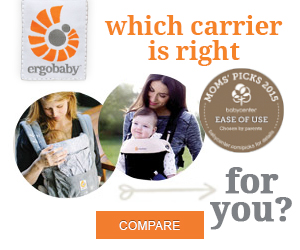 This post contains affiliate links. For more information click here.
The challenging part of feeding a toddler is twofold: they're unpredictable and no one has time to make gourmet snacks. I'm not sure I can help with the unpredictable factor but I can at least give you a few ideas!
Advertisements
This time around when writing about toddler meals I wanted to focus specifically on snacks. Quick, effective and healthy snacks. Because really, that's what most mamas need.
One trick to being able to make healthy snacks is ensuring you always have a few staples on hand! The top five things I always make sure to have in the house are:
Chia seeds: utterly healthy and they make an awesome pudding!
Oatmeal: oatmeal works in bars, pancakes and overnight oats!
Almond Butter: I use this in balls and bars as well as lots of fudge recipes 😉
Coconut Oil: as a base, in smoothies and as a greaser- I live off this stuff.
Cacao Powder: what kid doesn't love chocolate?!
Below you'll find snack ideas I rotate through with my toddler. One thing to note though is that meal prep goes a long way. A few of these snacks I make in bulk, throw in the freezer and take out as needed. Basically this ensures I'm never without something quick on hand. Honestly, it's well worth your time!
Note: all of these health boosting ingredients can be purchased through my favorite retailer Well.ca– and the best part is that they offer free shipping!
Overnight Oat Parfait
This snack requires a bit of thought the night before but I make a big batch one night and leave it in the fridge for a few days instead of making it too frequently.
Combine 1/2 cup regular oats, 2 tablespoons chia seeds & 3/4 cup milk in a bowl. Mix until it's all covered and pop n the fridge overnight so it can thicken. Before you serve top the oats with any "fixings" your little one might enjoy. We do maple syrup, vanilla, strawberries & nuts.
Tomatoes + Avocado
My daughter has an obsession with tomatoes. She loves them. So I chop up cherry tomatoes, toss them with some olive oil & balsamic vinegar and top them with hemp hearts and avocados. She loves it.
The truth is though, any veggie + avocado or hummus is a win!
Fruit & Almond Butter
Apple and banana work best for this so we go with those. I normally cut the bananas into chunks and spread almond butter on top. If she's been teething like mad and I have time I'll pop them in the freezer for an hour or so and they semi harden and feel great on her gums
 
This one takes a bit of prep work so I make a big batch and throw them in the freezer so there's always some on hand. Always. Take them out, throw them in your purse and it's a snack on the go.
Yogurt Parfait
We go with plain greek yogurt in this house and to it I add berries, flax seed, a touch of maple syrup and some granola. She devours it- and makes a huge mess while doing so .. why do they have to tough their chests when they eat yogurt?!
Crackers, Cheese & Fruit
I feel like this is the most classic of toddler snacks! But they all love it. Use whatever you have on hand and throw it on a plate. I normally add avocado also because my little one adores it.
My daughter loves smoothies so we share one every day. Lately, instead of having hers in her cup she will only drink it out of mine if we share (kids are odd!). So I whip up a big batch of my favorite shake and this way I know she's getting a ton of nutrients in one snack.
Hard boiled eggs & Avocado Mash On Crackers
Make some green eggs by mashing together hard boiled eggs and avocado. Spread it onto a cracker for a tasty snack.
Quinoa Bowl
You can use quinoa or rice for this as either words. I combine the cooked quinoa, salsa, cherry tomatoes and a bit of parm and heat it up. My daughter loves it- yes, I know it's odd.
Like energy balls, take a bit of thought. I make sure there's always some frozen in the freezer so that my hubby has something easy to grab and feed her if I'm working. Make double batches and freeze, freeze, freeze.
Berries & Nuts
For the last 6 months my daughter has had an obsession with berries. Literally. She expects a "bae" the second you open the fridge door. So for a quick snack I throw a bunch of berries into a bowl and top it with homemade granola or crushed walnuts.
Note: I try to always pair her fruits with a protein or fat to balance out the sugar release a bit. Every so often she'll have just a piece of fruit but it's not something I prefer to do regularly.
Rice Cake Mash Up
It's sticky, gooey and actually really tasty! I break up pieces of rice cake, coat them in almond butter and add in banana and flaxseed. Ideally I'd just spread the nut butter on to the cake and she'd take a bite but she's not quite there yet!
Chia Pudding
Similar to the overnight oats this one takes some planning.
Whisk together 1/4 cup chia seeds with 3/4 cups almond milk and some maple syrup. Let it sit in the fridge for a few hours until it gels together. Top it with anything you like! Fruit, nuts, anything.
Avocado Pudding
Avocado + maple syrup + cacao makes a lovely chocolate pudding (like the icing from this recipe). For snack purposes, I toss in a few hemp hearts as well to boost the nutrients.
Deviled Eggs + Veggies
Baby bear is hit or miss on which raw veggies she's currently eating (she'll eat anything cooked) so I go by what she's into. I make my deviled eggs with greek yogurt and she tends to love them.
 Don't forget to pin these snack ideas!
And just like that there's fifteen snack ideas for you! Catering to a toddler isn't always easy (mines only 21 months so I am sure this gets worse haha) but at least these snacks give you some more ideas! My goal with snacks is always to make them healthy, get in as much nutrients as possible and make sure baby bear is full and fueled (because she needs food to support her crazy energy!).
What's your little ones favorite healthy snack?
(Visited 220 times, 1 visits today)
Advertisements