Last updated on July 15th, 2018
Lessons My Daughter Learned From Paw Patrol
It's not easy being a health nut mama. It means that you prefer things like sunshine, exercise and learning through play (especially playing in dirt!). It also means that (much to the dismay of my two-year-old) that screen time is limited. Clearly, I am one mean mama! However, like most kids, she does get to watch her fair hare of television and the go-to is normally paw patrol. And while I was a bit more forceful at first, I have to admit that she's learned some great lessons from Paw Patrol!
Advertisements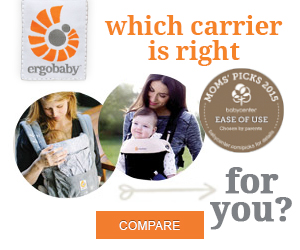 This post contains affiliate links from which I make profit. For more information click here.
So, I'll be the first to admit that my daughter watched much more Paw Patrol that I would ideally like. While I do try to keep her entertained with other activities (like these ones which are perfect for breastfeeding!) sometimes it's a nice treat for her.
But if your kids have ever watched Paw Patrol, you know that the show is utterly addicting! One thing I despise about her watching the show is the tantrum that comes when it's turned off. Seriously, my daughter isn't the only one like this right?! It's an all-out meltdown in this house.
But since zero screen time isn't practical, I digress.
I'll also admit that when it comes to kids' television shows, Paw Patrol is a pretty fun one to watch. I should know, I've seen all four seasons about eight times through! I mean really, have you ever tried to watch Thomas The Train? Or acaridans? They make my eye twitch in the first two minutes. Paw Patrol is at least entertaining.
And over the course of the hundreds of episodes watched, it has some pretty good lessons too! Like most two-year old's my daughter is a sponge. She absorbs everything she encounters. She's also unusually perceptive and takes situations from the show and applies them to herself (umm what?!).
So, while screen time is not a constant in my house it is present. And I'm happy that there are some lessons my daughter has learned from Paw Patrol.
Embrace Your Weaknesses
So, it's possible that Marshall is my favorite pup ever. He's hilarious. He is also not the smoothest pup in the pack if you know what I mean 😛 But his lack of abilities is celebrated. When Marshall is feeling down on himself and runs away, his friends come to find him. When he is racing to beat the record for fastest something he is told to "do your best and forget the rest".
It's pretty open throughout the show that Marshall is a clutz and yet this is a good thing. Him, and the other pups, use his "weakness" or lack of ability to be positive, supportive and a rock star.
It's Okay to Ask For Help
Throughout each show the pups work as a team. Yet there are instances of one pup trying to fix everything themselves and failing. The pup asks for help and everything is great- like when Rubble tries to rescue the train guy in the mountain himself!
This seems silly but when my daughter has a problem she literally asks for help now. I get a big :help please". Well, truthfully sometimes I get "call Ryder!". Regardless, she understands more so now that she can't do everything herself and that everyone needs help.
I personally like this lesson a lot. When it comes to small stuff it's great but, especially with a new baby, Baby Bear gets into some wacky situations that can get somewhat dangerous if she doesn't ask for help. S thankfully she picked up on this one quickly!
It takes all types to make a good team
Within the pup pack, each pup has a different asset. One thing they're wonderful at. It's the fact that each one of them is unique that makes their team so strong.
My daughter knows each and every pup, what their vehicle does as well as their catch line. She knows what they all excel at because while they may not be great at everything (Chase can't use Rubble's digger for example) each one has something unique to them.
It's not always about in and being the same as everyone else. Just because you're not great at one thing doesn't mean you're not awesome at something.
To Clean Up Messes
Mayor Humdinger has to be the worst possible resident ever haha Seriously, how this guy is not in jail is beyond me 😛 But I suppose he does serve a purpose. And frequently, when he messes something up horrifically (like ruining the paw patroller) the end of the episode is about how he can help to clean it all up and fix it.
Again, a great lesson for toddlers! My daughter sucks, fights and gets teary when you tell her to clean. But if you mention that everyone pitches in to help clean on paw Patrol she's all over it (kids, jeesh!)
Actions & Consequences
Alex. Alex will probably be the death of me in this show. He drives me absolutely bananas. Right next to the ever so annoying "Daring Danny X"! Alex needs a better chaperone in my opinion and Daring Danny X needs some juvenile detention.
Regardless, they do help reinforce the point that actions have consequences and sometimes dangerous ones. These two characters get themselves into all sorts of trouble and need to be rescued. I personally think their punishments are lackluster.. if my daughter tried to jump a canyon on a bike she rigged herself, there would not be laughter…
But it does help explain that you need to think things through before acting on them
The Environment is Important
There are countless times in the show when the Paw Patrol helps to save the environment, animals and the whole "natural world". Not only do they have a pup (Rocky) dedicated to recycling but they also talk about issues like wildlife (Fizzy the goose!) getting trapped in garbage (like pop holders) and the importance of disposing them properly. They frequently rescue animals, scold Mayor Humdinger for littering and truly stress the importance of living an eco-friendly life.
How To Have An Imagination
This is a classic lesson… for us parents too! In and around all their adventures are some serious imagination dreams! Rubble dreams that Alex is a giant or that Apollo Pup needs saving etc. The pups are always dreaming up scenarios and spend so so much time laughing!
This is crucial for us parents. With never ending "too-do" lists, sometimes its hard to sit back and PLAY. But it's worth it.
The other day my daughter was playing Paw Patrol and kept telling me the aliens were coming (you know the episode where the alien loses his space toy, Marshall finds it and gives it back??). So, we built a space tunnel, pretended to see aliens, had conversations with them and left them toys.
I found getting into make belief to be much harder than I remember it, BUT she had so much fun that my attempts were worth it. Kids love to play- and they should! Playing and imagination is good for the soul and something we parents need to indulge in more often.
Not into the television thing? Paw Patrol also has some fun books- we bring these when we have to travel a lot and my daughter loves them.
Don't forget to pin these paw patrol lessons!
Paw Patrol may be a silly show for kids – at least it's one of the more entertaining ones! But at least it has some lessons in it. While I dislike my kid becoming a zombie in front of the television, I do love that she has picked up so many little ideas from this show and she has something she enjoys (seriously, everything in our house is Paw Patrol!). so, if you haven't gotten around to your kid watching this show. get on it! It does have some perks.. but forewarning it's addictive ?
(Visited 85 times, 1 visits today)