Last updated on May 19th, 2019
Five Kid Friendly Hiking Snack Ideas
With the nice weather comes lots of time spent outdoors (hopefully playing in dirt!), on trails and generally working up an appetite!  Not only do you need snacks to keep you fueled and energized but you also need to pack light. Which is why these hiking snack ideas are portable and easily consumed.
Advertisements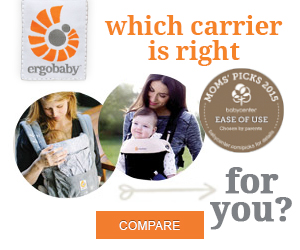 Getting the family out for a hike is an easy way to stay active and get some fresh air (and a fun way to help kids learn). However, with activity comes hunger. Reaching into your hiking bag only to find empty candy wrappers is sure to leave your kids wanting to turn around (with rumbling tummies).
While there are some healthy store bought snack options, Instead of packing the usual candy bars and chips, aim to give your kids lots of fuel to keep them both satisfied and full of energy.

Which means that hiking snack ideas need to be easy to make, portable, tasty and durable. But most importantly… fueling!
Advertisements
These snacks are not only tasty but they're also full of nutrients to keep up your energy.
Snack #1 Homemade Granola Bars

Homemade granola bars (or granola in general) are a staple for hikers (and little mouths!) because they're so portable. Instead of grabbing a box at the grocery store, make your own!
By bringing homemade ones on your hike, you can guarantee they're full of healthy nutrients and fuel.
Most store-bought granola bars end up pretty high in added sugars. When making your own, ease off on the sugar and instead opt for a healthy balance of nuts, seeds and dried fruit. Using maple syrup or honey to bind them gives them enough sugar without causing a crash.
Snack #2 Fruit & Nuts
This is pretty much the simplest hiking snack you can grab!
Fruit is an ideal snack for kids because it gives a bit of an energy rush without the processed sugar. Pair it with some nuts to slow the energy rush and you've got the perfect snack.
Make sure you're wise about your fruit choice though; apples and pears are great choices whereas bananas and berries- while tasty- can get bruised and mashed in a bag.
Snack #3 Homemade, No Bake Energy Balls
When it comes to hiking snack ideas… or any snack in general, I am an energy ball fiend! Most energy balls normally have a base of dates and nuts which provides a nice sugar boost but a stable one. These little bites are simple to make, require no actual cooking and you can customize to your kid's preferences (check out how and why to make them here)
And while energy balls may seem sticky, they're small enough that you can just pop them in your mouth- so no major mess!
Try sweeter flavors like peanut butter & chocolate, chocolate coconut or cranberry walnut. Keep in mind that these little balls travel best in a small container because they are soft, which makes them perfect. Here's a recipe for cherry vanilla ones.
Snack #4 Trail Mix Cookies
Every kids loves cookies, right? Trail mix cookies make great hiking snacks because they're portable but full of healthy nutrients. Use a recipe with banana or apple sauce as the base to keep them moist (no one likes a dry cookie while hiking!) and sweet.
From there make sure the cookies are full of nuts, seeds, oatmeal and dried fruit. All of which will keep your little ones full while giving them enough energy to make it through the hike.
Snack #5 Roasted Chickpeas
This is easily my favorite snack of the bunch when it comes to hiking (and the salt and vinegar ones are the most addictive)!
Chickpeas are full of fiber and when roasted deliciously tasty. Because of the fiber they're pretty filling and thus you don't need a lot of them.
They're an easy snack to make and perfect for hiking. Customize them to your likes (sea salt and paprika is tasty) and bring a bag for each kid.  They can nibble and crunch while they snack!
Don't forget to pin these healthy hiking snack ideas- perfect for kids!
Along with water, having healthy, portable and tasty hiking snack ideas in your arsenal is pretty crucial to a good trip. Keep your kids fueled and ready to go by giving them great nutrients in tasty snacks.
(Visited 75 times, 1 visits today)
Advertisements