January #mommyfails
If you're a mom you know that your day doesn't always go as planned, in fact there's more often than not a few fails. Each and every month I feature these #mommyfails (check out last month's here!) to give all us mamas a little laugh and comfort in the fact we're not alone.
Was sick on the couch and desperately wanted to keep my daughter from getting it. Put all my used Kleenexes into a grocery bag and tied it shut. Went to the washroom (for forty five seconds!) daughter has opened used bag and is proceeding to wipe her own nose with each and every Kleenex. FAIL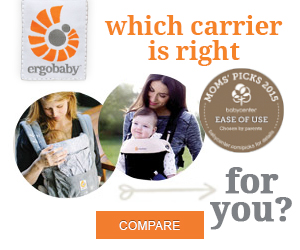 Taught my 18m old daughter to put on her own pants. This also means she understands how to take them off..everywhere. like in public. FAIL
Gave the kids applesauce so I could clean quickly. Turn around to find applesauce painted all over the floor and kitchen walls FAIL
Let daughter pain her magnets only to later find magnets in her mouth with the pain sucked off. FAIL
My son can roll onto his tummy but hates it and can't roll back. I rolled up blankets, put them under the crib sheet along his sides to stop him in the middle of the night. Only to learn that he pulled the crib sheet off to get to the blankets underneath and chew on them.. but he can't roll to his back?! FAIL
Somehow my son has been trained like a dog and expects a cookie each time he does something correctly. Having only ever had two cookies his entire life I have no idea how this happened! FAIL
Classic fail: changing my 18m old on her table from a VERY messy diaper. The lights started to flicker so I quickly reset them. Only to find she had grabbed said diaper and tossed it…into her crib. FAIL
Gave my son a pretend remote that makes noise when buttons are pushed. He now believes every remote should do this and proceeded to smash the actual remote for the TV against the table because it wasn't making noise. It is not broken. FAIL
Don't forget to pin this post so that other mamas can have a laugh at the Mommy Fails!
No one said parenting was graceful, smooth or pretty. All mamas fail and most of the time it's hilarious! Never forget to enjoy the laughter in your mommy fail and of course… share it with others!
Any funny mommy fails this month?
Want to submit your #mommyfail for next month's list? Shoot it over to me here!
Looking for a few more laughs? Check out December's #Mommyfails as well as 22 Lessons I learned in the first year my daughter as born.
(Visited 38 times, 1 visits today)