Last updated on December 7th, 2017
How I Weaned My Baby To A Straw
There's a tricky time when your little one is a toddler and you're beginning to feed them (read about my methods here!). that time in which they're still having bottles but also water and you as a first time mom are running around like an idiot trying to find the best possible cup for your babe!
Advertisements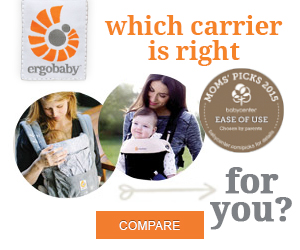 For me, this occurrence happened at about seven months when I learned that sippy cups suck massively for smoothies. Honestly, it was a disaster!
Note: this post contains affiliate links. For more information click here.
Advertisements
The smoothie was always too thick to get through the sippy cup which resulted in baby bear losing her mind at not being able to drink it.
Our next step was to manually cut a teeny bit off the top of the sippy cup so that more liquid would flow through. In theory this works. In practicality what happened most of the time was baby bear pouring half the smoothie all over herself.
Since we have smoothies every day this got rather annoying!
And so my quest for straw use began,
It took about a month, but by the time baby bear was just under nine months we have successfully weaned onto a straw. Wahoo! To be honest, this was a huge win to me (welcome to mom life eh? Ha). Regardless, there are no sippy cups here!
Here are the three ways I helped transition baby bear and a few extra notes
Tip #1 Let your babe watch you- a lot
Baby bear was constantly watching me drink my smoothie through a straw and naturally wanted to mimic me. This was a plus because it made her interested
Tip #2 Let Your Babe Know what's at the end of the straw
Whenever we were practicing I would dip the straw into the smoothie, suction it and put it into her mouth. This way she knew what she was trying to drink
Tip #3 Make Fish Faces
Baby bear was used to bottles so her sucking capabilities were good from the get go. But we definitely practiced our "sucking faces" rather frequently… to be honest I'm not sure if we did this to help the straw challenge or because fish faces are fun!
Tip #4 Use A Wide Straw
One setback I had was that I was using a straw made for a baby/toddler! I didn't even think about this to be honest but then one day she grabbed my wide glass straw and went to town on my smoothie. It turns out she could use a straw just fine but that the baby ones were much too small to get the smoothie up (see differences below).
These are the ones I now use (and love). I prefer to use silicone partially because it's better under heat but also so baby bear won't trip and stab herself with a straw.
One other thing I'd like to note is to use a see through cup. Most toddler straw cups are tin or plastic with designs. It took me a while to figure out that baby bear refused to drink out of a cup unless she knew what was in it (really though?! Is she on poison watch?).
So instead of using a traditional toddler cup I used a glass bottle with a silicone straw (in case she rammed it into her mouth) with a silicone sleeve and topped.
This way she could see what was in the glass but it was padded enough that it wouldn't beak too easily.
Don't forget to pin these straw weaning tips!
Weaning babies to straws can be a tricky process and it does take some work but the result is that your life becomes so much easier! We used sippy cups for only just over a month and that's it. Once baby bear mastered the straw she was unstoppable and even water drinking became "fun".
What have you tried so far when weaning?
(Visited 362 times, 1 visits today)