Last updated on December 7th, 2017
How I Introduced Food To My Daughter
There's a few foods I'm pretty adamant about little ones eating. Regardless, starting your babe on solid food is such an exciting time for mama and babe! But it can also be overwhelming, scary and intimidating. Knowing what foods to feed your babe can be a hard road to navigate.
Advertisements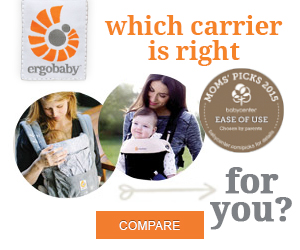 This blogs details how and why  I went about introducing food to Baby Bear.
I've written before about my love of Baby Lead Weaning but how I had to adapt it for our family here. And while BLW is great, most mamas are still unsure about what to feed their babes. 
Advertisements
The first food baby bear ever had was homemade chicken broth at five months old. So many people think this is just the oddest thing to give a babe. And I would have to agree. Buuuttt since chicken broth has so many benefits to it (collagen/proteins etc) I thought it was a good place to start. Bone broth is one of the best things you can include in your diet to improve your gut health and immune system so it made sense from my point to start there.
And she loved it.
From there my goal was to introduce vegetables first followed by proteins, fats and fruit. I wanted to save fruit till later because I firmly believe that once babies taste sweetness, their taste buds adapt to the flavor and then they don't want other foods that are less sweet (like vegetables).
Introducing solids doesn't have to be scary. Focus on quality food and your baby will thrive!
Click To Tweet
So I began feeding baby bear vegetables. I started with green ones as they contain so many good nutrients it was hard not to. Spinach, green beans, celery, and broccoli all went fine. 
From there were moved onto avocado and other fats like chia seeds and flaxseed,  meats and gluten free grains like quinoa, oats and rice. I was spoon feeding for the first six weeks (the trial and error of food time) so I would make veggie soups and go from there.
A few things to note:
As I'm sure you know, you have to introduce a lot of things one at a time. This is so you can both determine if there is an intolerance as well as give their tummies time to adjust to food. It's hard for babes stomachs to learn what to do with food and different foods at that. So giving them time to break it down and use it is key.
You obviously have to be careful with cruciferous veggies and make sure babe doesn't get too gassy.
After introducing almost all of her vegetables (the last ones were sweeter ones like beets and carrots), as well as meat and avocado. I went with greek yogurt around five months. Since baby bear had a whey based formula I didn't anticipate any issues with dairy and there wasn't.
By six month baby bear had tried all of her nuts (peanuts, walnuts, almonds, brazil nuts) in the form of nut butter mixed into yogurt, blended into green shakes or nut flours for pancakes. Halfway through the fifth month baby bear had a great appetite and loved food and fruit was next.
Obviously she loved fruit (what baby doesn't?) but I still only gave it to her in small amounts. It wasn't until she was about one that I started letting her have a full piece of fruit (a small one like a plum) which must still be paired with something else to prevent a sugar high.
At fifteen months, baby bear is still a wonderful eater and not overly picky. She eats just about everything I eat and some days the amount she it's is insane.
She still hasn't had real sugar (in any form like cereals, breads or desserts) but she has had pure maple syrup. This was just a personal choice for me though I know I can't avoid it forever. Eventually her taste buds will shift and that's okay. I think the reason she isn't a picky eater yet is because she hasn't been introduced to excessively sweet things – but that's just opinion.
I firmly believe in giving babes under one the best possible food you can. At this stage, they don't know any different and can't ask for other things. Beyond that… well it's every mama for themselves 😉
Don't forget to pin this system for introducing solids!
There are so many ways to go about feeding your babe! Find one that works for you but also gives them the most nutrients possible to not only keep them full but keep their bodies growing. It's exciting to watch your babe learn what food is and what they like/dislike.. so don't stress too much over your choices. Keep it simple and experiment together.
What was your babes first food?
(Visited 134 times, 1 visits today)
Advertisements