Last updated on December 7th, 2017
Gifts For Toddlers
While I love giving gifts, it isn't always easy- especially for toddlers and babies! Purchasing for other toddler might seem a bit overwhelming at first but this blog post contains a great roundup of ideas to get you started (so does this one geared more towards babies).
Advertisements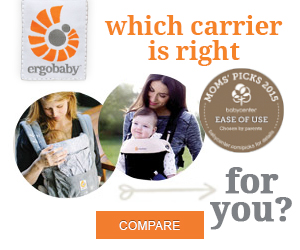 At our house, we generally prefer gifts that aren't automated or that inspire creativity or development. We don't have a many light up, flashing or even too many talking toys as we prefer t stay basic, simple and of course- outside!
The gifts below are all ones we currently have in our house and love. Gifting for toddlers doesn't have to be detailed, keeping it simple is always best.
Advertisements
Note: This post contains affiliate links. For more information click here.
Sound Puzzles
Puzzles are always a great gift for little hands! We personally like the sound ones from Melissa and Doug (like this animal one) but when she was a bit smaller we opted for puzzles with big knob handles to make grabbing them a bit easier.
Lift The Flap Books
These kinds of books are perfect for exploring babies as they get so excited at what it underneath! It's cute watching them. These books are also still hard enough that they can take a slight beating without completely falling apart.
Simple Cardboard Books
Cardboard books are a necessity for toddlers- mainly because they're not always gentle. Thick page carbdoard books also make it easier for little hands to turn the pages and hold onto the book to be "independent".
We love simple ones like Peek A Who which is short, quick and easy to read. Other favorites are any books by Caroline Jayne Chruch. These ones in particular make great bedtime ones. And our newest favorite are the cardboard ones by Sandra Boyontun as they're just cute and funny.
Paw Patrol Cars
Paw Patrol is probably the biggest thing of existance this year to baby bear! Her, and millions of other toddlers are easily obsessed. We got these cars for her birthday and she adores playing with them.
Comfy Kids Flip Sofa
This sofa is easily one of our favorite gifts! It's thicker than the normal ones you find in baby stores and actually uite comfy. My little girl is on it all the time with her dolls. But, like everything else that takes up room- check with the parents ahead of time if the gift is for someone else's kids! They may not want a sofa addition 😉
Keep it simple with sidewalk chalk! Chalk is a classic staple in a toddlers house and there are so many learning opportunities that go along with it. It's simple, easy and super affordable.
Sticker Books
Sticker books are a great way to keep toddlers entertained for a few minutes by themselves or during quiet time. We, of course, have this paw patrol coloring book and stickers but there's lots of other options! As a mom to a toddler and a newborn, sticker books have come in handy more often than not!
However thought of these is nothing short of a genius in my books! These special markers only work on the paper that goes with them. At first glance it seems silly to have to continuously buy sheets of special paper, however, it's better than scrubbing the walls.
This lovely gift means you can actually leave your toddler alone for five minutes with markers and not have to worry about what you'll walk in to- I love them! We have the ones below but plain paper for drawing works too!
Don't forget to pin these great gift ideas for toddlers!
If you're not sure what to get a toddler this year- this is a great roundup!  You can keep it simple with creative gifts or opt to improve their learning and development. Either way, you've definitely got options!
(Visited 30 times, 1 visits today)