Last updated on January 3rd, 2018
Cheerful Cheeks Review & Raffle
It's no secret that my family and I love cloth diapers. In fact, Baby bear has never (in her life) had a disposable diaper on her bum! I've written before about the reasons why I love cloth diapers as well as debunked a few myths regarding cloth diapers. Honestly, I love them.
Advertisements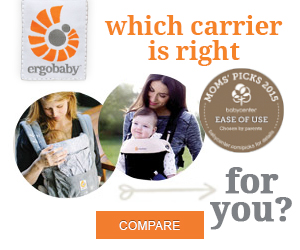 Now, just because I love cloth diapers doesn't mean everyone is of the same mindset. And one of the biggest struggles new mamas face when choosing cloth diapers is how the hell to do it. There are SO MANY different ways to use cloth diapers (pre folds, all in ones, liners, covers etc) that the choice becomes overwhelming and impractical.
This post is sponsored by Cheerful Cheeks, all opinions and photography are my own. I received no compensation for this post. Thank you for supporting companies I believe in. Thank you for supporting this site with purchases made through links in this post. Full disclosure.
Advertisements
That's exactly how I felt when pregnant and researching into the awesomeness that is cloth diapers. Thankfully I then found the perfect solution: Cheerful Cheeks Cloth Diaper Service.
Cheerful Cheeks is a cloth diapering service that picks up all your dirty, icky diapers and provides you with fresh, clean diapers every single week. As a first time mom, this was easily the answer to most of my problems.
As I mentioned, I was feeling overwhelmed, confused and frustrated (sound familiar??). I was worried about the laundry I was going to be doing with a new babe, scraping poop and what system was best. Cheerful Cheeks took care of all of this, and more.
Here are the main reasons I feel in love with a diaper service
Reason #1 I Didn't Have To Wash Diapers
While I was prepared to do this anyways I find it much nicer not to have to scrape, soak and wash all the diapers. It saves me time, money and sanity. With Cheerful Cheeks you don't even have to scrape the diapers! You literally just toss them into the dirty bucket and they pick them up weekly while bringing you clean ones. It's genius.
Reason #2 It Provided Me With A System
Instead of having to chose what cloth diaper system might work best I just had to go along with theirs (read below for a breakdown). This took a lot of stress and research off my plate and for that I was thankful. On top of that, the system is beyond simple and it takes less than a minute to change the diaper (I even made a video on how simple it is to use these diapers!).
Reason #3 It Was Practical & Economical
I'm Dutch. Basically this means I am an extremely frugal person. After doing the math, cloth diapers ended cheaper per diaper than disposable. When you factor in less bum rashes, easier potty training and I didn't have to wash them cloth diapers became even better. 
There are a host of amazing benefits when it comes to using cloth diapers (and you can check out my favorites here). Since Cheerful Cheeks eased my mind about a lot of my worries, for me it was a no-brainer to jump in.
How It Works
Delivery
Every Friday morning (delivery day depends on where in the city you're located) a bag of diapers are dropped off on my door step. Since the company keeps track of how many we go through each week this is always the right amount and means I never run out.
The Diapers
The service provides a cloth diaper and I provide the cover. You can click video for a video of how to put the diaper on but it's simple. No pins, no folding just snap the buttons into place, snap the cover into place and voila!
Cheerful Cheeks also proves me with "pre-folds" which are just super thick liners that I put on in addition to the cloth diaper and cover at night time so Baby bear doesn't wake up wet.
The System
When I change Baby Bear I put the used cloth diaper (that was right against her) into my sealed cloth diaper bin (which has a lining bag). No scraping, no nothing just toss it in. The cover gets reused for another few diapers because it often doesn't get wet. If it does get wet I put it in my personal laundry pile.
Once per week on Thursday nights I make note of how many diapers we have left and write it on my tag. I then take the bag from the diaper pail and put it outside for the following morning when it's picked up and fresh diapers arrive! Simple!
The Icing On The Cake
The last thing that I love about this company is the service, truly! Kate (the owner) goes above and beyond to make sure all her clients are taken care of- even with two little ones herself!
This means that in the earlier days when we didn't know quite how many diapers baby bear was going through, she would drop off mid week so I didn't run it. It means that when I was flying to Florida last year we set up an arrangement so I could still cloth diaper. It means answering all of my personal emails to alter amounts or anything I'm struggling with and helping me find a solution. It means that this company cares. And it's not often I get to say that.
Conclusion
Cheerful Cheeks is a company based in London, Ontario Canada and I love them. They provide a quality diaper service and help take the stress out of choosing to cloth diaper.
They're a family based company that focuses on really great service and I couldn't be happier to be a client. Baby bear will be using cloth diapers until she potty trains and Cheerful Cheeks has made the process beyond simple.
Their cloth diapers are all snaps, simple to use and this service helps save disposable diapers from entering landfills. The weekly bag comes with unlimited diapers and for our family this was a huge perk.
If you're local, they're an ideal company to help you out on your start with cloth diapers.
Giveaway Time
Who doesn't love discounts?!
Cheerful Cheeks has agreed to give one winner 75% off their diapering service for four weeks.
If you're thinking about cloth and not sure where to start this is an ideal way to give them a try! This also makes a kick butt gift for any new mamas you know who are thinking of cloth.
The Giveaway begins on Wednesday February 22nd and ends on Wednesday March 1st at 12am. You have just one week to enter.
All you have to do is go to the rafflecopter below and rack up as many entries as you can.
Note: This prize is only available to those living in London, Ontario Canada.
So you want to enter to win this awesome discount? Check out how you can gain submissions below!
Good luck!
 Ps. Do you love cloth diapers? What's your favorite reason?
(Visited 81 times, 1 visits today)