Last updated on December 7th, 2017
A *bad* Day In The Life Of A Mom
The day to day life of being a mom is hard. Much harder than I would have thought in my naive pregnant state! (click here to read a letter to all struggling mamas!) And some days, we have a rough go of it. A really rough go.
Advertisements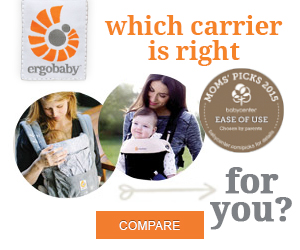 Below is an example of what mommy hood looks like on a day to day basis.
The outline was taken from my girlfriend who is lucky enough to have 14m old twins – oh the joy 😉 Her went a little something like this… (with my commentary thrown in of course!)
It was a day in which her husband as working nights and wouldn't be home until about six pm – thus she had the babes all day. The morning started off on my end with a text from her saying "the day is starting with a healthy banana oat…pancake"?
Advertisements
I think we under estimate how hard it is to make food look appealing! Thank god little ones don't care because I would be done if baby bear noticed how horrific her food looked.
The text came in around 6:30am. Since she was home all day her goal, like a lot of mamas, was to fill the day with activities to keep the twins occupied.
First up: breakfast followed by homemade play dough… except she didn't have all the ingredients for homemade play dough and a trip to the store with twins for play dough was not happening.
Not to worry! We adapted and instead she made sensory bags (one with paint and shaving cream and the other with dish soap and buttons) and string banjos from a tin as well as construction paper fun. She was "all set for a day of endless happy hours of sensory fun and crafts".
But of course it wasn't.
The banjos were used for thirty seconds before the elastics were removed and thrown across the room. As she scrambled to grab said elastics before little ones could eat them, pans were banged onto everything else creating soothing, relaxing music 😉
After that insanity the construction paper craft was attempted and refused. Paper was ripped, eaten and glue was thrown in tantrum. Each twin angry at the other.
Next up was nap time but only one decided to nap while the other lay screaming in refusal thus waking the other twin. After forty five minutes of attempted soothing mama of course quits and nobody naps.
Due to lack of nap house is still a crafting mess. It's time for second snack though so it's okay! Except it's not. Now, as we're a bit cranky twins decided to smash and throw food versus eat it. Joy. Since they are in the high chairs but not eating it would be a perfect time to go for the sensory bags.
Except nothing in sensory bag creation does it say to ensure the shaving cream has expanded before sealing bag. Amazing. Shaving cream has now managed to get through the duct tape and create a giant mess. The other twin has somehow manages to pop/rip/make a hole in the dish soap bag creating insanity.
Onto the floor they go while mama cleans (and possibly begins to sob silently? I would!). clearly, sensory bags were a fail. Glad we went through the trouble of organizing those crafts!
It's been four hours and hell in the house has broken lose. Four hours. What the hell is going to happen in the next four?!
The initial plan was to go do the Santa thing but the twins have yet to nap so it's up in the air.
After a bit of tidying, lunch and way too many diapers it's time to try nap number two. Cue 60 minutes of crying alternating between babes. Soothing one only to have the other wake up jealous. Eventually, second nap is lost and so is Santa. Chasing two, non napped kids around a mall while waiting in line seems like a bigger nightmare.
So it's back to the living room for…. random playtime. Honestly, at this point it's the best you can do is throw balls, let them bounce and jump and hope to god it calms them down.
And as the day comes to a close the question "what's for dinner" strolled through your mind. **ck It follows it closely. Who cares what's for dinner – it'll be wine for you!
Welcome to parenting 😉
 Don't forget to pin this blog post so other moms can have a laugh!
Ever had days of sheer insanity? Share below!
(Visited 132 times, 1 visits today)