Last updated on October 14th, 2018
10 Healthy Back To School Snacks
It's that time of year again… crunch time! Everyone is attempting to get into a routine for September and that includes getting organized with back to school snacks. It's easier during the summertime to whip up something when you need it (like these meals my daughter eats all the time) but a bit more thought needs to go into packing snacks for the school ground. And while many moms opt for the quick and simple pre-packaged snacks, there are also some wonderful, healthy, homemade options!
Advertisements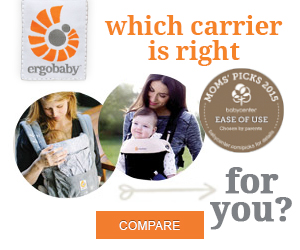 Back to school time always includes a bit of chaos as a mom. Schedules, activities, quick weeknight dinners (though this book can help you with that!) and of course, planning, prepping and packing back to school snacks.
It's no wonder some mamas dread the end of summer!
Advertisements
Advertisements
But ensuring healthy school snacks doesn't have to be too mind numbing. There are both amazingly healthy packages as well as homemade snack options- and I've rounded up a few of ours!
There are of course, a few necessities in back to school snacks that I've taken into consideration:
Most schools are now nut free. While I think an apple and almonds is a great snack, it's probably best for after school and not during. I tried to keep these snack options nut free for any allergens and the ones that do contain nuts I've made a note as to how to omit them.
Just a quick tip: to make a recipe that uses peanut or almond butter, just use sunbutter! Sun butter is probably the best tasting thing of life (well, I do enjoy almond butter!) and it's nut free! So, stock up, you'll be licking the spoon in no time.

They have to be fueling and filling. Having a fruit roll up may taste yummy but the sugar crash that comes with it doesn't really help when it comes to focus in school and optimal learning.
So instead of reaching for the nearest applesauce container, check out the back to school snacks below. They require a bit of prep but it's so much more worth it to know that your little one has some healthy snack options!
Roasted Chickpeas & Fruit
Roasted chickpeas are simple to make and provide so, so much fiber! You truly cannot eat a lot of them but they're great for school because they keep you so full! My favorite is salt and vinegar but sea salt, "cheddar" or a barbeque works too!
Homemade Protein Bars
A complete sack if there ever was one! These bars have everything yummy in them and are nut free-s o ideal for school! If your kid is a big eater, throw in a side of fruit with the bar for a perfect snack.
Veggies & Hummus
This one is ideal but only if your kid isn't a messy dipper 😛 Grab one of the pre-made hummus or avocado packs (I get mind at Costco) and you've got a pretty tasty snack!
Fruit & Trailmix or Granola
While you can easily make your own granola or trail mix, if you're in a rush just throw the following into a container and call it trail mix:
Sunflower seeds
Pumpkin seeds
Shredded coconut
Dried goji berries
Dried blueberries
Hemp hearts
Quinoa flakes
Easy peasy. If you're feeling fancy you can make granola or granola bars ß though both of those recipes do use nuts.
Muffins
Muffins are one of the easiest and most portable snacks! But typical store-bought ones are loaded with some not amazing ingredients (like crazy excess sugar and unhealthy fats).
Instead, whip up a double batch, store them in the freezer and pull them out for the day. I personally like uffins in which I have hidden veggies in– that way I know my girls are getting extra nutrients!
Energy Bars
Energy bars ad balls pack a nice hit of fuel while still having enough fats or proteins to stabilize the sugar high. These lemon blueberry are a favorite of mine. Though they do contain nuts, it's easy enough t sub out the nuts for extra oats.
You can read more about how to make energy bars and balls in this blog post here
Chocolate Pudding
Yup, you read that right! Be the cool mom and send chocolate pudding… healthy chocolate pudding ?
I make both an avocado based and banana based chocolate pudding and neither has processed sugars in it!
They are however, delicious and utterly healthy. Plus, you can buy pudding cups to make it look more legit ?
Banana Bread
Believe it or not, you can totally make banana bread healthy! And what kid doesn't love a slice of banana bread for a snack?? This banana bread is sugar free making it a pretty great snack or treat for your kids.
Smiley Apples & Sunbutter Celery Boats
So, I totally used to think that moms that made their kids stuff like this were dorks. And now I am one. Ugh, kids really do make you hypocrites!
But this snack is easy to crunch on and so healthy!
Just smear some sunbutter between two apple slices and top with shredded coconut. Place the sliced together so it's no sticky.
For the celery, place some sunbutter down the middle and top with coconut and raisins. It's yummy!
Cookies
Yes, cookies made the list. No, I don't think kids should get cookies all the time. Buuuuttt I also know how hard it is when all the other kids have sweets and you don't. So, cookies.
My daughter totally gets cookies, they're just a healthier version. These trail mix cookies are easily my favorite because there is just so much good in them!
These cookies do have nuts in them so sub the walnuts for extra seeds and the almond butter for sunbutter. Voila. Amazingly healthy cookies full of fiber, fuel and everything good.
Now, for those times when you need a time out from being a mom and thinking of all this crap (yes, let's all admit those times happen!) there are still healthy & fast options!
Fruit and veg with cheese is always a win- what is it with kids and cheese?! Though make sure you purchase a quality cheese if you can to get maximum benefits.
Another option is food pouches! They say for six months up but my daughter still loves them. When we're in a rush it's an easy go to.
I prefer ones with a stabilizer in them (quinoa, yogurt etc.) versus straight veg/fruit but they have some awesome concoctions and they're great in a pinch. My favorite brand is Love Child but work with what you can. Perfect when you want to turn your mind off.
That said, you can also buy your own reusable food pouches and make smoothies for your little one to bring! But I guess that involves thinking ?
Don't forget to pin these great back to school snacks!
Having healthy back to school snacks on hand isn't always easy but with a little planning it can be done! Make big batches, freeze and save your sanity where you can. These healthy snacks are pretty simple to whip up and will help your kids stay fueled, focused and healthy.
(Visited 204 times, 1 visits today)
Advertisements