5 Ways To Keep Your Sanity (and save the kids!)
Like everything else, parenting can be both challenging and stressful at times. (and full of countless #mommyfails!) Instead of falling prey to tears, check out these tips to ensure your sanity stays intact!
Today's guest post comes to us from Erin who runs the website A Beautiful Mess and plays mama to three.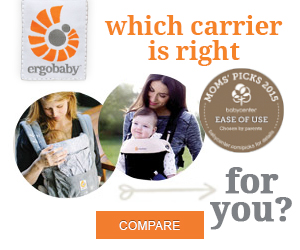 Parenting is not for the faint of heart – There really should have been a test to ensure our capacity for chasing tiny humans who tend to put their fingers in places they don't belong, and who hasn't dug a peanut or m&m or other small foreign object from one of their child's orifices?  I have!  (*The trick was to get the m&m a little melty, pinching his nose gently to break the invader, then he was blowing orange and brown boogies for at least an hour.)
Here's a few tips to keep your sanity without giving your offspring to the circus, or leaving them with the next person that gives you a dirty look at the grocery store when your kid is acting like a fool.
Find A System That Works For YOU
The key word there is YOU.  Not your mom, your neighbor, your hubby, or some stranger who provides unsolicited advice.  You may thrive using disposable diapers and ready-made formula packets.  That doesn't make you any less of a nurturer than the organic-food only breastfeeding cloth-diapering mom.  If you're worried about doing it right, you're already a step ahead.  And – don't diss other mom's systems. We're all learning as we go.  Show some compassion.
Set Boundaries
And stick to them!!  If you don't want people touching your baby without first washing their hands – hey – they didn't do the work to bring them into the world – you get to make the rules.  If they don't like it, how unfortunate for them – they don't get to hold your little bundle.  If a certain room in your home is off limits to the kids – keep it that way. Use a gate, or locked door, or an imaginary ogre to keep them out.  If you don't get used to setting boundaries now, just wait till that bundle is about 12.  You'll be crap out of luck when they start telling you what they're going to do versus the other way around.
Make Time For Yourself
The ONLY piece of advice I really (really really) wish I had followed when my first was born was to "sleep when the baby sleeps".  I honestly figured since I was used to being up all day and sleeping all night, that waking a few times wouldn't be THAT big of a deal.  HA. And you can't do that with baby #2, 3, etc.  You can not pour from an empty cup, and in order for you to be 100%, you have to take time to re-charge.  You may need to get the hubs to take the baby for a few hours while you get your nails done, or take a nap.  Make it a priority or you will be miserable and wonder why that is. – you're giving and not re-fueling!
Have A Tribe
Motherhood is not all sunshine and rainbows!  We all thought it would be a miraculous experience, having that snuggly sweet baby…  and we got a spit-up hurling poop monster with a cry that could pop a balloon! You have to have a safe place to vent, be real, and share your struggles, wins, funny stories and kid-isms.  We have to have an outlet in order to be at our best.  Don't suffer in silence- especially if you're feeling any signs of depression – you need to feel the love and support of other women!  If they're moms too – bonus points – you may be able to swap "me time" for child care.
Ask For Help
This kind of ties in with all the others – but really is a key skill- As much as we'd like to think that telepathy is a thing, we really can't read other people's minds.  And although our women's intuition does provide some inkling when others are in need, men especially don't pick up on our "I need you to _____" vibes.  You have to be specific!  "I need you to pick up a pizza on your way home from work" will be much more effective than "What do you want for dinner".  This will be good practice for when your little one starts being able to help out around the house. That's why we had them right? For free housekeeping? (My 15 year old daughter swears by it).
When you employ any of these techniques – remember to keep it simple.  Life, motherhood, and adulting in general is hard enough.  With clear communication, and some self-care – you will be the mom you always knew you could be.  
It's gonna get messy, but it's always going to be beautiful.  Just like you.
Don't Forget To Pin These Tips For Other Mamas!
Biography
Erin Hill is a writer, speaker, and coach for overwhelmed and under appreciated women. Her goal to provide uplifting messages of hope and encouragement to women struggling with self-esteem, behavioral health, and/or parenting struggles is realized through A Beautiful Mess, LLC.  She's got experience with lots of lifes' curve balls, and can see how her past has given her the tools to help others heal their futures.  She lives in Cambridge, MD with her husband and 3 kids – Emma (15), Sarah (12) and Ethan (6).  You can check out her website here or take a peek at her facebook.
(Visited 56 times, 1 visits today)