How I Help My Daughter Sleep Through Winter Nights
Keeping your little one healthy and sleeping through the night is crucial as a mama. Unfortunately, it's not always the easiest task in the colder months! Dry air, stuffy noses and sore throats are common place in a toddlers room (even when you push immune boosting foods daily!). This is why I have specific winter-time practices to help my daughter stay healthy and congestion free through winter nights.
Even when baby bear was an infant, I made sure to have a solid bedtime routine and rituals when it came to her getting a good nights sleep. However, it wasn't until she was over one year old and in day care that these night time rituals became so necessary!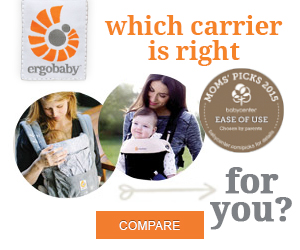 Note: this post contains affiliate links. For more information click here.
This post is sponsored by Anypro, all opinions and photography are my own. I received no compensation for my blog post other than a free sample of product. Thank you for supporting companies I believe in, as it helps me to continue developing new content for you. Thank you for supporting this site with purchases made through links in this post. 
As many mamas know, stuffy noses and congestion are pretty common throughout the night in winter time. And as a natural mama, I normally want to try as much as I can holistically before giving in and medicating baby bear.
Below are three staples I used in my daughter's bedroom to help her sleep through winter nights.
Trick #1 – A Good Humidifier
When it comes to a stuffy free sleep in the winter, a good humidifier is essential. Personally, we now have the Cool Mist Humidifier from Anypro.
After an initial bad experience with the classic kid "frog" humidifiers, I decided to upgrade and am beyond thankful I did! Here are some of the reasons I love the Anypro humidifier:
It's promoted as the first Anti Mold Steam Vaporizer (after cleaning out the frog nightly, anti mold became a necessity)

It's extremely quiet

It has a 3.5L tank which is more than big enough to get through the night and naptimes without constantly filling

It's powerful
If there is one thing you need when it comes to surviving the winter season it's a powerful  humidifier. When turned up, the Anypro actually pours out cool mist.
Side note: baby bear has figured out how to turn it on and loves trying to "catch" the mist! It's super cute
Having her room filled with cool & moist air through the winter helped immensely when it came the easing congestion and a sore throat.
Click the link to purchase the Anypro Cool Mist Humidifier
Trick #2-  A Diffuser & The Right Oils
I diffuse oils in baby bears room every night even through the summer. In the winter months I have a couple of go-to's. For anything preventative I love using a Thieves blend or OnGuard oils to boost the immune system. This is obviously a necessity with daycare and sometimes she even gets them rubbed onto her feet before going!
If we're having any kind of congestion issues I like to use the blend "breathe" from DoTerra because I find it works really well. It's a combination of oils and really helps to ease a stuffy nose. As baby bear is just under two years, I don't yet rub this one onto her chest as the peppermint type blend is a bit much for her system I believe. So I stick to diffusing
Keeping these oils going each night works wonders for our house so I personally have a diffuser in each room.
Note: when we upgraded to the Anypro humidifier I learned it has a compartment specifically for essential oils! This was a huge perk as "two birds one stone" and all that.
Trick #3 Sleepy Time Spray
Before bed each night I quick spray my daughters crib sheets and blanket with a homemade spray to promote relaxation and ease any congestion she may have. Since she snuggles with her blanket she inhales this blend directly and I've found it to work beautifully on a stuffy nose- and it smells yummy!
For this, I use both a few drops of Breathe as well as my favorite relaxing oil called Unwind from Saje. It truly is a heavenly smell and so relaxing! I mix those two with witch hazel (acts as a carrier) and spray it around her crib.
Keeping my little one breathing easy through the winter months is beyond important to me. The better she breathes, the more sleep she gets and the more she can focus on developing. I truly love the products and routine I use and have found it to be extremely beneficial through the winter months. A little air quality and oil help can go a long way!
If you're interested, here's the link again for the  Anypro Cool Mist Humidifier
Don't forget to pin these tips!
How do you keep your little one stuffy free?
(Visited 123 times, 1 visits today)