How I Avoided Sugar For My Daughters First Birthday
 Flashback to my daughters first birthday. Those of you who have experienced this know you pretty much have two options: go big or do nothing (one year?! Check out all the lessons I learned in that year).. One thing you do not have an option in though is the First Birthday Cake Smash.
Apparently, this is a right of passage for turning one. Their first taste of cake! Of Sugar! And oh the high that comes with it, along with the pictures, are just perfect.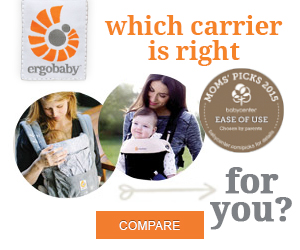 But the more I thought about it, the more it wasn't perfect. At least not for me.For the past twelve months I had been pretty particular (alright, downright adamant) about what foods my daughter eats. After all the reading and research I've done, I wanted to give her the best possible start in life. And for me, that meant no sugar.
Now side note time: I am not against anyone who decides to give their babes sugar before or during their first birthday. Food is as much a personal decision as any! But for Baby Bear, it was something I truly believed in and wanted to adhere to.
If you read this blog you know that I am a pretty big crazy about food. This means Baby bear doesn't really get processed food (no cereals or canned baby food), no made up foods (Mams confuse the hell out of me) and no sugar (ie: frosting, cake, donuts).
So the more I thought about it, the more I questioned just why I needed to introduce this substance for her birthday? And after asking all my relatives I was given pretty much the same answer:
"Oh, you're depriving her"
"One cupcake won't hurt her, she can have a treat"
"It's her birthday!"
"Just a little bit"
Huh. So while I mulled over those clearly compelling arguments (yes sarcastic voice!), I was still uneasy about it. However, to not give her cake on her birthday pretty much made her a social outcast.. at the age of one.
In the end, I just couldn't go against my gut and pump her full of the white stuff 😉
So I came to a compromise.
 My daughter did indeed have a cupcake for her birthday. A chocolate one in fact. But plain old white sugar was not an ingredient! Instead, I made her a one of a kind, Baby Bear Chocolate Special.
Ingredients In Baby Bear's Chocolate "Cupcake"
2/3 cup Almond meal

1/4 cup Oat flour

2tbs Unsweetened apple sauce

1/2 tsp Baking soda

1 tbs Raw cocoa

1/8 tsp Cinnamon

1 egg
Healthy Chocolate Frosting
1 ripe avocado

3 tbs Raw cocoa

4 tbs Pure Maple Syrup
Note: this particular recipe is not overly sweet. If you would like a sweeter frosting use a bit more maple syrup and blend a date into the ingredients.
Other Tools You May Find Helpful
[amd-yrecipe-recipe:34]
Don't forget to pin this Sugar Free Birthday Idea!
With this recipe my daughter got the best of both worlds. She got to enjoy, smash and otherwise pulverize her cupcake and I got the peace of mind of a sugar free treat for her.
Has anyone else omitted the Traditional Birthday cupcake? Or, what other treats do you wish there were healthier alternatives for?
(Visited 83 times, 1 visits today)